Published 10/29/2022
Our approach to winemaking
Since day one Contrà Soarda has focused on growing vines and in the most natural and environmentally friendly way. The family has consistently adopted all mandatory organic practices and implemented new ones in their daily work. Based on this approach, they are today organic certified that proves the dedication to their land.
However, throughout this process, they regularly found areas where the mandatory measures didn't go far enough, so they've pushed even further and created their own approach to green winemaking. Building on a deep understanding of viticulture, and expectations of what it means to be green, Contrà Soarda has implemented the following vineyard practices.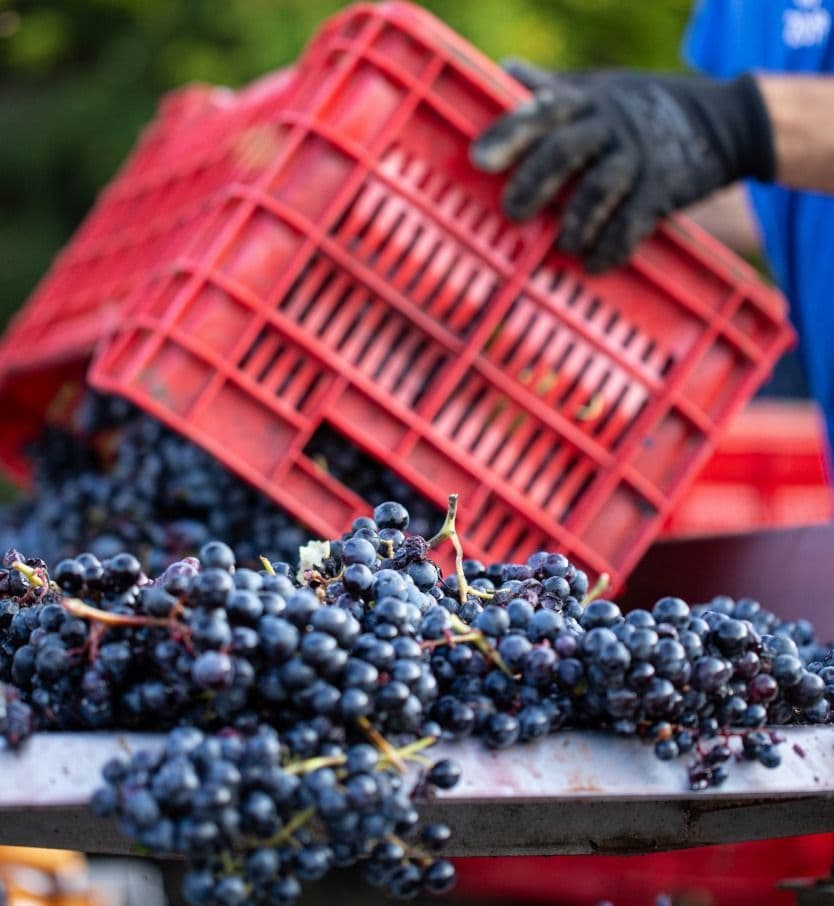 Contrà Soarda's techniques
Canopy management - we use 'soft pruning', which takes into account the lymphatic flow of the vine, so that its power and vigour can follow its natural flow without being stopped or hurt by the cut.
Compost - we make our own compost from the stems and pomace collected during harvest season, and manure from our own animals, which helps us improve the biodiversity in our vineyards.
Cover crop - we use 'cover crop' in the the space between our vineyard rows to improve the soil structure, reduce erosion, fix and implement the level of nutrients that the vines need to grow.
Mechanical weed control - we don't use any herbicides and mechanically remove weeds in the under-vine area. This leads to a richer soil that plays a vital role in the life of plants, giving way to healthy and deep roots that express a sense of origin.
Habitat breaks and biodiversity - habitat breaks provide valuable diversity that enhance and improve a self-regulated ecosystem. These natural corridors create the perfect habitat for different bird species, insects and courtyard animals. We also have donkeys to help naturally manage the land.
Bio-architecture - our special cellar was built with bio-architecture principles, which allow us to improve production processes in a natural way, such as gravity transportation of the grapes to natural temperature control.
This is part of our sustainable wine series about the process behind Terra, Europe's first Carbon Negative wine, which is now available to buy in the UK here.
If you run a brand or business and want to talk about sustainability, drop us a message at enquiries@carbonjacked.com, or check out our business services.
We do everything from carbon footprint assessments, to assistance with sustainability strategies, setting net zero targets, environmental comms, content & marketing and providing employee sustainability memberships. Basically, we are experts in helping businesses combat climate change and becoming more sustainable.
Stay green,