Published 10/15/2022
A wine for the planet
Terra is a Veneto Rosso IGT produced with Marzemino Nero, a local grape variety from Northern Italy and Merlot, an international variety that nevertheless shows Contrà Soarda's strong terroir character.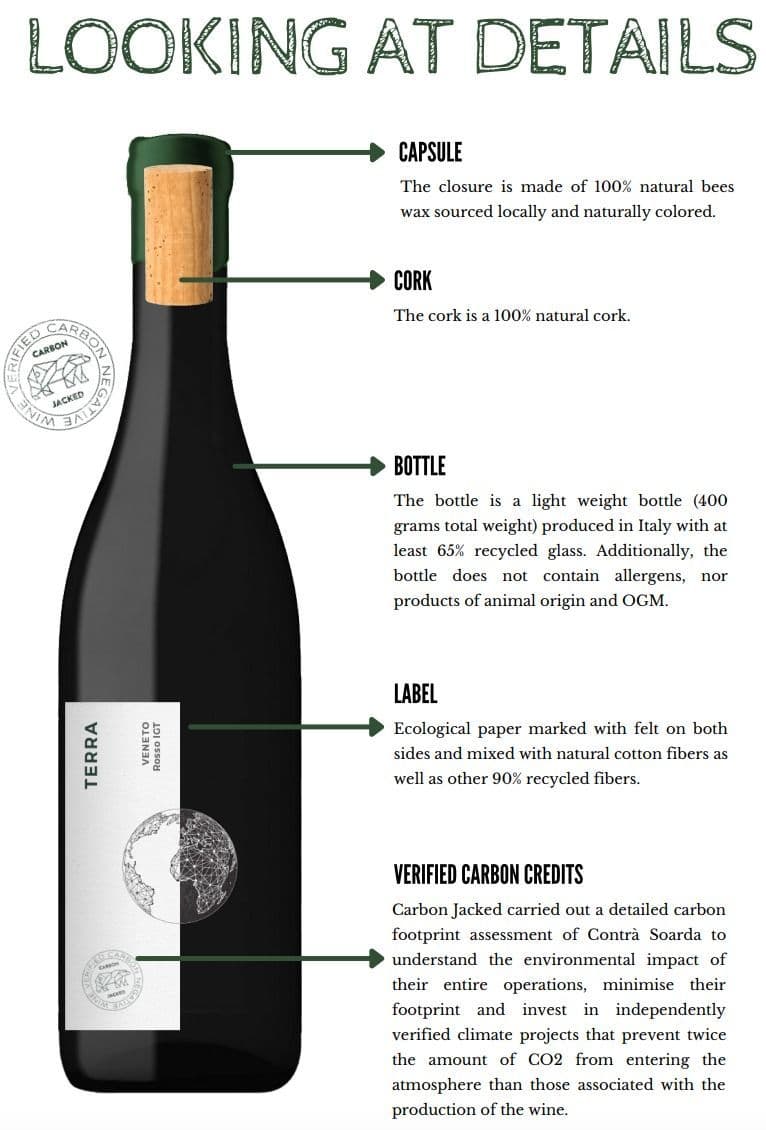 The grapes are sourced from a single vineyard site, where vines grow on steep slopes, old volcanic soil and constantly exposed to the sun from the sunrise to sunset (East-West). This vineyard is located 300 meters above the sea level on a hill nestled in the foothills of the surrounding mountains. This unique microclimate both protects it and shapes it, with a constant cold breeze coming from the Valsugana valley, a direct path to the pre-Alps and the strong temperature fluctuations between day and night leading to the perfect ripeness of the grapes.
The grapes are carefully selected both in the vineyards (from pruning to harvest) as well as prior to processing, where grapes are again sorted on a selection table just before destemming and crushing.
All grapes are hand harvested and transported to the rooftop of the cellar. The cellar, built completely underground, allows the use gravity to transport the grapes from outside directly into the vinfication room, as well as facilitates a fast processing and natural temperature and humidity control of the entire building.
The grapes enter the stainless steel tanks where they start the maceration process (contact with the skins), with both grape varieties micro vinified individually. Both varieties ferment spontaneously with skin contact for a month. After this the Marzemino Nero is moved into a big barrel (2000l), while the Merlot goes in barriques (225l) of both new and second passage oak barrels for 18 months. The wines are then blended together and bottled without refining and filtration and spend an additional 6 months in the bottle before the wine is officially released on the market.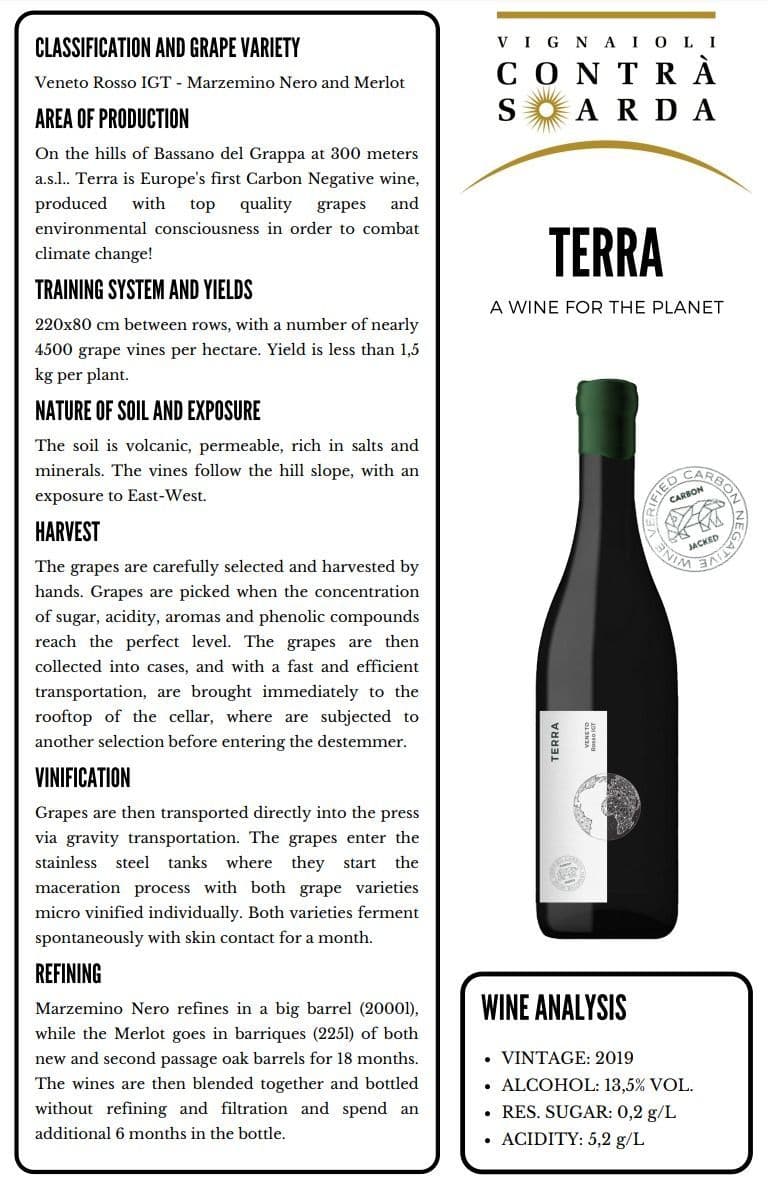 This is part of our sustainable wine series about the process behind Terra, Europe's first Carbon Negative wine, which is now available to buy in the UK here.
If you run a brand or business and want to talk about sustainability, drop us a message at enquiries@carbonjacked.com, or check out our business services.
We do everything from carbon footprint assessments, to assistance with sustainability strategies, setting net zero targets, environmental comms, content & marketing and providing employee sustainability memberships. Basically, we are experts in helping businesses combat climate change and becoming more sustainable.
Stay green,