Published 2/1/2023
Along with travel and energy, food is one of the biggest parts of our carbon footprint. In fact, the emissions from our 'food system' (that's everything from growing to packaging to shipping) make up over a quarter of global emissions.
So if you want to reduce your carbon footprint it's worth understanding that not all foods are created equal.
Food emissions
In kg of CO2e per kg of food. For more info go to Our World in Data - Environmental impacts of food production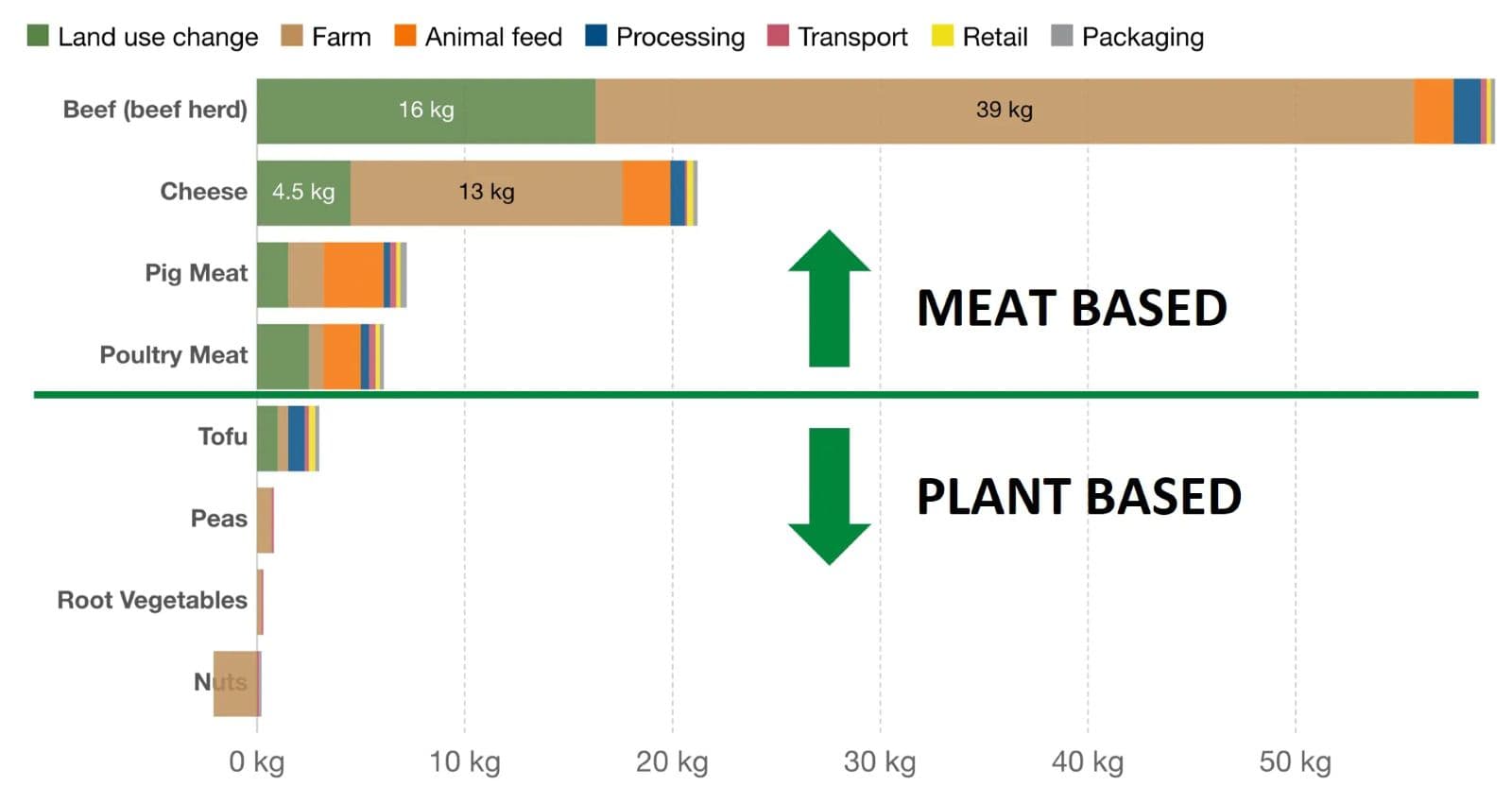 What can you do about it
Reduce the amount of meat, particularly beef, you eat, as this will significantly reduce your carbon footprint. If you're a meat lover, we recommend you embrace the ever-improving plant-based or lab grown alternatives.
UNLOCK THE FOLLOWING BY JOINING CARBON JACKED
BENEFITS OF GOING PLANT-BASED
COMPANIES TO LOOK OUT FOR
FURTHER READING & DATA
PLUS
Fund 

amazing projects

 that restore nature & improve lives 🌍
Reduce your carbon footprint with our calculator & advice 👣 📉
Understand sustainability with our infamous explainers 🎥
Plant 10 trees a month 🌲
And much more.
If you ever want to get in touch about how you or your business can become more sustainable, drop us an email at enquiries@carbonjacked.com , or check out our environmental memberships and business services.
Stay green,